Srdjan Antic, known as Coach Riki, is FIBA Expert for DEVELOPMENT PLAN & COACHING PROGRAM, hired from Central Board of FIBA Asia, coordinated with FIBA Sport and Development Department.
Many coaches have a good biography, as is the case with his c.v. But what Coach Riki is aparted from others is the Basketball Coach Resume which provides the ability to contribute to the success of your team. He won many trophies, like many coaches, but he competed in different conditions, with the teams that it was a historical success.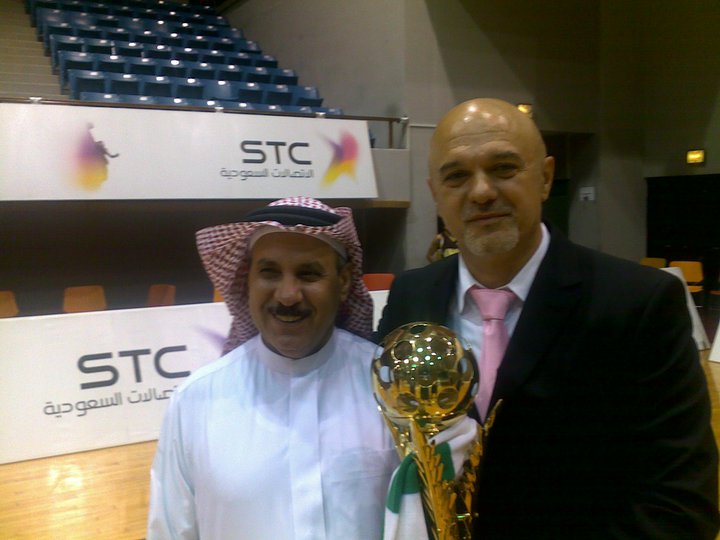 Extraordinary Experiences
The official name and surname is Srdjan Antic, but many people know him by the nickname Riki. He has been in the world of basketball since 1973. As a 15-year-old, at the invitation of coach Ranko Žeravica, he trained with the first team of BC Partizan Belgrade, and his coaching career began in 1980, while he became a FIBA expert since 2013. He was born in 1960 and lives in his hometown. Belgrade with his wife Dana and his daughter Ana.
In the former Yugoslavia, Coach Riki won the national championships for the first time in the history of BC Partizan Belgrade in the youth categories and the absolute category. A similar success was repeated with Al Ahli Jeddah in Saudi Arabia, who before and after him did not record the same result. He won trophies with Al Ittihad Tripoli and Al Nasser Dubai, but much more important than the result is the creation of top quality players. He had a part in formation of several players who played in the NBA (Toni Kukoc, 3x NBA champion with Chicago Bulls, Vlade Divac – Los Angeles Lakers and Sacramento Kings, Dinio Radja – Boston Celtics, Predrag Danilovic – Miami Heat, Vladimir Radmanovic – Seatle SuperSonics, LA Clipers, LA Lakers, Charlotte Bobcats, Golden State Worriors, Atlanta Hawks, Chicago Bulls, etc,) had a great contribution in the creation of young players who have become very important players in their clubs and national teams in former Yugoslavia, Serbia, UAE, KSA, Libya, Iraq, etc
WHY COOPERATE WITH COACH RIKI?
A coach with personality to instigates positive atmosphere into building a championship team based on great experience. Skills honed under the biggest coaching names. Qualifications and working experience make a positive contribution. Able to rise develop team-discipline and create chemistry that helps team realize its potential. A coach uses improvement methods to realize full potential of young players during the selection of a team. Utilizes positive attitude and clear coaching objectives to establish good communication with and among the players so the team plays in harmony an attractive game.
As FIBA Expert teaches coaches at the FIBA Coaching Courses. He held many lectures on different continents, organized by the World Association of Basketball Coaches (WABC).
With the success he worked as a coach teams of high professional level, as well as the national teams.
TITLE, MEMBERSHIP AND LICENSES: